The Guide For Downsizing Your Life In California Pt 2
In part 1 we asked the question: "are you ready?" and discussed some of the reasons why it might be necessary to downsize your life. No we can put some of these questions and answers to work.
Assess Your Situation and Make A Plan
The first critical step in downsizing your life is an honest assessment of your situation. Why do you want to change your life? Where do you want to end up? What are your true goals?
I've often felt that one of the most difficult steps in any new journey is making the decision to take it. Once you make up your mind and you commit, the path seems to open up in front of you. Many people decide to downsize their lives, and here are some of the most popular reasons for downsizing:
·Retirement

·Children grown up and moved out (empty-nesters)

·Children grown, up but not moving out (so the parents are!)

·Health issues or concerns

·Death of a spouse

·Desire to be closer to family members

·Physically unable to care for a property

·Financial necessity
Do any of these reasons sound familiar? If so, you're certainly not alone. There are many people like you, who are making the same decisions every day. Everyone starts at the same beginning point, assessing their situation and taking stock of their belongings.
During this process, it's helpful if you have someone close who you feel you can trust. By talking through the assessment process with them, you can gain insight and brainstorming solutions. If you have had family members approach you about the subject already, they can be very helpful in prioritizing your real needs and develop your plan to move ahead.
I've always believed that success is the progressive realization of predetermined, worthwhile goals, so with the goal of success in mind, try to determine what your predetermined and worthwhile goals are in downsizing. Here are some questions to ask, that may help you through the process:
·What is real the reason I feel the need to downsize my life?

·How long have I been thinking about doing this now?

·How much time do I have to work through this process?

·Are my time and resources worth this goal?

·What would I consider to be "successful" as an outcome?

·What would I do with more free time?

·Where do I really want to spend that time?

·What kind of help do I need to accomplish the task ahead of me?

·Of all my possessions and belongings, what holds the most value to whom?

·What is the most realistic, best case scenario for me to go through this process?

·Who can I count on for help and guidance in this process?

·What is physically realistic for me to do in this process and not injure myself?
Another bit of advice that I try to live by and think of quite often is that most people don't plan to fail, they just fail to plan. With this in mind, an imperative part of succeeding to write down your goals, make a list, and then use this information to develop your plan.
Sitting down with notebook or a piece of paper is a great place to start. By laying your ideas out on paper, making scratch marks, and scribbling down notes and sources to investigate, you'll brainstorm ideas and opportunities. Likewise, by making lists of priorities and then re-writing them again and again, you'll clear away any mental clutter and focus in on your goals. Good plans can change. And sometimes they need to, but, if you know ahead of time what your guiding principles are and your desired results, then your written plan will prove a great reference point and help keep your emotional decision making in check, while you move forward in a logical and sequential manner and stick to your plan.
Still not sure on where to begin? That's okay, because that leads me to the next step which is to prioritize your needs….
Prioritize Your Needs
This part of the process is where some real honesty and maybe even a second — or third — opinion can be valuable in helping you through this critical part of the process. In most emergency situations, the first responders are highly trained in assessing a situation and then prioritizing the needs.
This is equally important for you to consider as you determine the best course of action in meeting your own personal goals, while taking into account any unique conditions. Is it financial needs, health concerns, being closer to family, retirement, the realities of living alone, or being incapacitated that are driving your decision? Every situation is unique and complex in its own mix of people, feelings, and the reality of the circumstances.
So, where you do you begin? Well, by picking one room and beginning your process of sorting through belongings and taking an inventory of your items you will have the time and be able to avoid the distractions that would otherwise prevent you from carefully considering your own situation and motives.
Regardless of your priorities, I think that you would agree that the whole point of downsizing is to have less stuff and more options on what to do with all the stuff you do have. By physically going through and actually downsizing your life by sorting through your belongings you'll lighten your load, which will lead you to a point of clarity and help you clearly see your needs and wants.
Sometimes it's as discarding things you no longer need or want. Once you start decluttering, the process can quickly take on a life of its own. Hopefully, as you lighten your load, you will sort through the questions that might be going through your head. This process can give you clarity about your options and goals. Some questions to think about at this stage are:
·Why are you really doing this and for whom?

·What is your ultimate desired outcome and what timeframe do you have to achieve it?

·What are the financial, spatial and physical challenges that you need to confront and be honest about as you plan an exit strategy and prioritize your needs.

·Are there family members, friends, pets, communities or other special considerations that need to be weighted and considered as part of your real needs and priorities?
By understanding your real priorities and goals, you give yourself a compass to use in making a thousand other decisions. When your goals are clear and decisive, the decisions you need to make to get to your outcome can easily become obvious.
Part 2 of a series
To find out what your property could be worth - click here.
WHAT OTHERS WRITING ABOUT DOWNSIZING
A Clutter Too Deep by Tara Parker-Pope
Don't Toss That Old Shirt by Mireya Navarro
Hand-Me-Down Memories? by Michelle Slatalla
A Home Dismantled with Devotion by Jack Riemer
Objects of Accumulation by Rick Marin
Planning: Heirlooms by Susan B. Garland
The Possessions Go by Patricia Leigh Brown
Unencumbered, Even by Regret by Stuart Emmrich
When Scott Got More by Alan D. Bennett
Willpower, and Maybe a Camera by Alina Tugend
Hetzer, Linda; Hulstrand, Janet (2013-12-15). Moving On: A Practical Guide to Downsizing the Family Home (Kindle Locations 1748-1763). Downsizing The Home Press. Kindle Edition.
HOW TO CLEAN OUT YOUR PARENTS' ESTATE IN 30 DAYS OR LESS A Solutions-Based Guide to Emptying the Home Without Losing Your Mind By Julie Hall
Hall, Julie (2011-05-26). How to Clean Out Your Parents' Estate in 30 Days or Less (Kindle Locations 3-7). Estate Lady Publications. Kindle Edition.
Ken Bryant is a Real Estate Broker with REMAX Parkside in Paso Robles, California. He's passionate about earning the trust of his clients and helping them find the right home or property. Ken is a 5 Star Zillow Premier Agent and is recognized by the National Association of Realtors as a Short Sale and Foreclosure Resource. In addition to working with individuals and families, Ken specializes in vineyard, hospitality, and investment properties.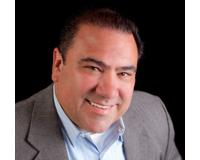 Author:
Ken Bryant
Phone:
805-975-5183
Dated:
May 3rd 2016
Views:
164
About Ken: ...