The Guide For Downsizing Your Life In California Pt 1
As a Realtor®, I consider myself fortunate because I enjoy my work and my job. The most interesting aspect of my work is that, quite often, I need to find creative ways to help people buy and sell real estate.
In recent years, I've helped countless families through the short sale and foreclosure process. While I always knew that going through foreclosure was an extremely emotional, difficult and stressful situation, working as a Real Estate Broker through the last recession left no doubt in my mind.
Going through that process with clients required a great deal of expertise and patience. Thankfully, my extensive training and experience in negotiating with banks and investors paid off and I was able to help a number of people through a difficult process.
That period helped me to fully understand the emotional attachment a family feels to their home and to the world and life they've created in their neighborhood, community, and town. Leaving a home and a community is a big deal and it needs to be treated as such—with care and respect.
Today's real estate market is very different. We don't see the number of short sales or foreclosures that we did just a few short years ago. Now, many homeowners have equity in their homes again and are in a position to control their future.
Both Millennials and Baby Boomers are changing their lives and lifestyles, thus the market is moving again for different reasons. Cost of living expenses, property and state sales taxes, healthcare, and being close to family are more of a priority for today's homeowners. What I'm seeing in the market now is both the need and desire of many people to downsize their lives and homes.
And this movement is just starting…
Are you Ready?
It's my job to ask a lot of questions:
"How long have you lived in your current home?"
"Where are you moving to?"
"Are you moving for work or to be near family?"
In my conversations with others, the resounding thing I hear time and time again is that we want to downsize our lives and we don't know where to start!
This statement has led me to write this guide on downsizing your life and the steps and processes that can help you accomplish your goals.
I see it every day, and I get it on a personal level—over the years things pile up. Stuff not only happens, but it seems to multiply and grow. Every week, I meet with clients who need to downsize and sell their homes, but they find themselves in an overwhelming position of not knowing where to start.
I meet with people who live alone —for whatever reasons—and they simply can't shoulder the burden of caring for a large home and property. They find themselves in a position where they must sell. Unfortunately, for some homeowners who are unable to take care of their homes, their properties fall into disrepair and the value diminishes through neglect. Sadly, it's both a waste of resources and a waste of any potential legacy.
Sometimes I'll meet with families who have had parents or loved ones pass away and they are now left to deal with the estate and belongings. That process in itself is overwhelming and difficult for many families, but it can also become a the wedge that divides family members, creating an unpleasant dynamic.
But, with proper planning and preparation, it doesn't have to be that way.
Hopefully, this guide will set you on a path of "en-lighten-it" and help you to address the task of organizing your stuff and downsizing your life. If done correctly, you will get a great deal of enjoyment from sharing your life of stories and belongings with those you love, while you position yourself in a place where you can enjoy your life and surroundings.
With a lighter load, you will realize your goal of having enough time to focus on the important people and experiences in your life.
So, let's get started…
Part 1 of a series...
To find out what your property could be worth - click here.
WHAT OTHERS WRITING ABOUT DOWNSIZING
A Clutter Too Deep by Tara Parker-Pope
Don't Toss That Old Shirt by Mireya Navarro
Hand-Me-Down Memories? by Michelle Slatalla
A Home Dismantled with Devotion by Jack Riemer
Objects of Accumulation by Rick Marin
Planning: Heirlooms by Susan B. Garland
The Possessions Go by Patricia Leigh Brown
Unencumbered, Even by Regret by Stuart Emmrich
When Scott Got More by Alan D. Bennett
Willpower, and Maybe a Camera by Alina Tugend
Hetzer, Linda; Hulstrand, Janet (2013-12-15). Moving On: A Practical Guide to Downsizing the Family Home (Kindle Locations 1748-1763). Downsizing The Home Press. Kindle Edition.
HOW TO CLEAN OUT YOUR PARENTS' ESTATE IN 30 DAYS OR LESS A Solutions-Based Guide to Emptying the Home Without Losing Your Mind By Julie Hall
Hall, Julie (2011-05-26). How to Clean Out Your Parents' Estate in 30 Days or Less (Kindle Locations 3-7). Estate Lady Publications. Kindle Edition.
Ken Bryant is a Real Estate Broker with REMAX Parkside in Paso Robles, California. He's passionate about earning the trust of his clients and helping them find the right home or property. Ken is a 5 Star Zillow Premier Agent and is recognized by the National Association of Realtors as a Short Sale and Foreclosure Resource. In addition to working with individuals and families, Ken specializes in vineyard, hospitality, and investment properties.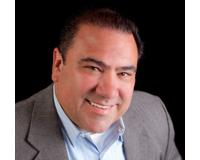 Author:
Ken Bryant
Phone:
805-975-5183
Dated:
April 27th 2016
Views:
194
About Ken: ...