The Five Things I Look For When I Show Property As A Real Estate Broker
I love showing property to my clients. We have a lot of fun when we go out and tour. It's the best part of my job as I get to move around throughout the day and show fabulous properties, see stunning views, and wander through magnificent homes and landscapes.
But it's not at all like the TV shows where we see 3 properties and you get to pick one. It is usually a process that takes some time and there are many deciding factors that go into finding the right property. And while my clients are focused on floor plans, upgrades and views - there are some things that I'm looking for so I can look out for their best interest and do my best work in protecting my clients from potential trouble.
Here are the top 5 things I look at when I approach a new property for a client:
1. Time on market: This is really a critical statistic. It gives me clues as to the pricing, features and location of the property. It's like shopping for bread--are you getting a fresh loaf just out of the oven and ready for a slathering of butter? Or is this a little stale and workable but not so fresh anymore? There are questions that need to be answered:
What are the average number of days on market for that area and for that type of property?
How long has this one been on the market and how does that compare with average days on market?
Was the property being marketed last year and taken off for the holidays and now back on market? (Our local association regulations state that if a property has been off the market for 60 days then it can be classified as a new listing).
Has this property spent time on the market recently and not sold?
2. Reports and Disclosures: A Wood Destroying Pest Report is one of the first reports that most buyers would want to have completed or, to be able to review. But there are other reports that are important, too, and we need to ask the questions:
What about a home inspection report?
Well test?
Septic pump and clearance?
Title Report?
Is there a need for soils testing?
What about a Natural Hazard Report or disclosure of neighboring facilities like airports, quarries, or agricultural concerns?
Many of these reports are negotiated for upfront in the offer or purchase agreement and then made available during the escrow and due diligence process—and it's good for us to see these reports before falling in love with a property.
3. Red Flags: This is where abductive reasoning comes in and I have to rely on my experience, gut instincts, and common sense to look for items that could be potential problems or, what we call red flags. I look up at the roof, I look at the fascia boards, the gutters. I look for cracks in stucco, cracks in cement, and cracks in the foundation. I look for water drainage issues on the property and try to point out trees that could be a safety hazard or may need maintenance in the future. Once inside the home, I try to look for signs of repairs or water damage and I check under the sinks for water stains, which be a clue of a past or existing problem. Sloping floors can be another red flag, so I check for this, too.
4. Seller Motivation - I certainly don't want to pry into people's private lives, but sometimes understanding who is selling the property and for what reason can provide indicators as to how the property has been maintained and to what degree the seller(s) are motivated to part with the property. I ask the questions that help me negotiate for my clients:
Is this an estate sale?
Is this an investor who is selling and making some changes to their investment portfolio?
Is this someone who is downsizing their life and moving to another location to be closer to family?
Is this someone who has taken a new job in a different city and needs to relocate quickly?
The reason I think this can be valuable information is because it can help identify how many people are involved in the decision making process and to what degree they are motivated to make decisions.
5. Comparable Properties (Comps): This is the raw data that helps formulate a baseline for what similar properties are being marketed for and the price that they have recently sold. Depending on the property, this can be a fairly cut and dry exercise, especially if you are dealing with a large inventory of similar homes in size, location and age. However, if it is a unique property, situated on a large parcel or perhaps it is tied to some business concern, then it may be difficult to find true "comparable" properties to compare the value with. This would be an initial, investigative look at the comparable properties; the appraisal process would be the definitive step, if the sale was contingent on the home appraising for the sales price or greater.
Ken Bryant is a Real Estate Broker with REMAX Parkside in Paso Robles, California. He's passionate about earning the trust of his clients and helping them find the right home or property. Ken is a 5 Star Zillow Premier Agent and is recognized by the National Association of Realtors as a Short Sale and Foreclosure Resource. In addition to working with individuals and families, Ken specializes in vineyard, hospitality, and investment properties.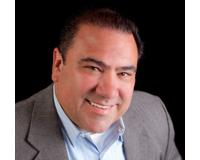 Author:
Ken Bryant
Phone:
805-975-5183
Dated:
January 26th 2017
Views:
140
About Ken: ...