Termite Prevention Tips
I had to arrange a Pest Inspection for a new listing I have and, as I usually do, I met the Inspector on site. So I figured, while I'm here, why not turn this into a bit of a learning opportunity.
I asked a few questions, and later did some research and here's what I learned about subterranean and dry wood termites... those silent, sneaky insects that chomp away at any wood cellulose they can find, out of sight, while wreaking thousands of dollars of damage to your home.
Here's a few things you need to know about the two most common types of termites: subterranean and dry wood termites.
Firstly, if during the spring, you discover those winged termites inside your house, call a termite control company. You can be almost sure there is an active infestation that needs to be treated.
Subterranean termites love moisture. so take a trip around your house and make sure there is no standing water or poor drainage around your foundation. Clean your roof gutters and repair any leaky pipes or drainage issues. They need soil contact to nest and reproduce.
Dry wood termites, on the other hand, don't need much moisture. They don't need soil contact and can nest in the wood thet they have infested inside your home.
Since all these pests love wood cellulose, it stands to reason you should keep all unnecessary wood cellulose away from the exterior of your home. That includes mulch, tree stumps, wood piles and even wooden trellises. Check to make sure there are no tree limbs touching the house. Don't encourage them!
The subterranean and dry wood termites enter the home by finding gaps or openings in the foundation, roof, or walls. So check and seal, as best you can. Look for missing caulk and loose or missing seals. Check shingles, siding, fascia boards and eaves and, if you find damage, replace immediately. Keep them out!
In conclusion, while you can take active steps to discourage termites from entering your home, they may already be there and you don't even know it.
For peace of mind and possible damage control, get a pest inspection done. Costs less than $100 and could save you thousands down the line!
Dorian Kisch is a REALTOR® with RE/MAX Parkside in Paso Robles, California. Dorian is certified by the California Association of Realtors as a First Time Buyer Specialist and loves helping people plan for and attain the dream of home ownership. In addition to First Time Buyers, Dorian is passionate about helping clients transition though downsizing or any other real estate process requiring additional empathy, sensitivity and emotional intelligence.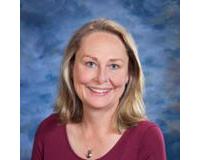 Author:
Dorian Kisch
Phone:
805-712-4436
Dated:
March 30th 2017
Views:
208
About Dorian: I've always known that I wanted to use my business acumen, experience and abilities to help famili...