Leased Solar Panels Buyer Beware
Go green, right? No down payment or installation costs and save on your electric bill. Just lease the solar system for 20 years for a reasonable monthly payment. No-brainer, right?
Not so fast!
What happens if you need to sell your home within that 20 year time frame? Are you prepared to buy the lease out? In many cases sellers can't afford to or won't buy out the lease, leaving potential buyers in a position to have to qualify, credit-wise, to take over the lease. Their monthly financial commitments increase and that, in turn, can affect their ability to qualify for their mortgage loan.
True story from our office. Sellers have a leased solar system costing them $200 a month. When the solar company is approached to transfer the lease on the sale of their home, the new buyers are charged $350 a month. and are on the verge of not qualifying for their loan with that increased payment.
Think carefully before jumping into a solar lease! They are not necessarily the home "improvement" that boosts value and can, in many cases, drive demand for your property down.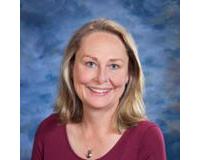 Author:
Dorian Kisch
Phone:
805-712-4436
Dated:
January 11th 2017
Views:
149
About Dorian: I've always known that I wanted to use my business acumen, experience and abilities to help famili...