How Do I Know What To Offer When I Buy A Home
So, after traipsing through many homes and evaluating the strengths and weaknesses of each, you have found the home that ticks most of the boxes. You are excited. This is THE one. You decide you want to make an offer. But how do you decide what to offer? Here are a couple of tips.
Hopefully you have an on-the ball Agent and he or she provides you with a list of comparable homes that have sold recently. Operative word here is recently. The property market is never static, so you need to consider what type of market you are buying into. Similar homes sold, even just six months previously, may not provide an accurate price benchmark. They may be worth less or more in today's market.
Comparing the Price / Square Foot metric is useful. Is this property within the range of other comparable sold properties. If it is substantially higher, ask why? Does it make sense to you? If it is substantially lower, that need to be answered too, and make sense.
How long has the property been on the market? Ask your Agent for the Days on Market statistic for the home , as well as the Average Days On Market statistic for the area. If the property has been sitting on the market for way longer than homes in the area generally do, there is a reason. At the end of the day, this more often than not means that other potential buyers think that the seller is asking too much for it. This may be a great opportunity to make a substantially lower offer.
Ask your Agent about the Property History. Has the seller put the property on the market previously and it has not sold? This is a clue to dig deeper before you jump in. Try to uncover why no-one else has purchased the property.
Another point to consider is the property condition. Look at the condition as well as the amenities included in any comparable properties you are provided with. If the property you are considering is going to need work, the offer should reflect that. If the property is in pristine, move-in-ready condition, your offer should reflect that too, or someone else's will!
Finally, don't fall in love with a property and find reasons to justify paying too much for it. You could be unhappily stuck with it for a very long time!
Dorian Kisch is a REALTOR® with RE/MAX Parkside in Paso Robles, California. Dorian is certified by the California Association of Realtors as a First Time Buyer Specialist and loves helping people plan for and attain the dream of home ownership. In addition to First Time Buyers, Dorian is passionate about helping clients transition though downsizing or any other real estate process requiring additional empathy, sensitivity and emotional intelligence.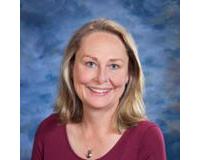 Author:
Dorian Kisch
Phone:
805-712-4436
Dated:
February 27th 2017
Views:
207
About Dorian: I've always known that I wanted to use my business acumen, experience and abilities to help famili...