Home Buyer Due Diligence Before Finalizing The Purchase Of A Property
In California we have an inspection contingency period written into the Residential Purchase Agreement. The standard period to complete all inspections is 17 days from acceptance of the offer, but this can be negotiated between buyer and seller. During the specified time period, the Buyer is expected to thoroughly investigate the property and satisfy themselves that the property is in the condition they believe it to be.
One aspect of doing due diligence involves thoroughly knowing and understanding what is contained in the Seller's Disclosures. Anything of concern contained therein may prompt additional inspections by qualified service providers, like for example, a Roof Inspection
Bear in mind that, in most cases, the buyer typically orders and pays for the inspections that they require for their due diligence. Here are the common inspections that buyers are encouraged to order:
Home Inspection
Engaging a Home Inspector to check the property currently costs about $500 in our area, depending on the size of the property.
The Home Inspection covers all aspects of the structure, including plumbing and electrical.
For more detailed information on what a home inspection entails, visit: http://homeguides.sfgate.com/california-home-inspection-checklist-2545.html

Pest Inspection
If you are lucky, the homeowner will already have had a pest inspection done and repaired the current damage, but you will more than likely have to shell out the approximately $85 do have it done.
The Structural Pest Inspection (commonly known as a Termite Inspection) aims to uncover any structural damage done by wood-destroying insects, rot and fungus. The final Pest Report will indicate the presence of pests, rot, fungus and describe the resultant structural damage. This is known as Section 1 damage, and it must be repaired before certain lenders will lend on the property.
The Inspection Report will also highlight any existing conditions that may lead to later wood-destroying pest infestations.
Be prepared for Sellers to consider repairing the Section 1 damage, but they may not be as keen to spend money rectifying the conditions that may lead to future infestation.
For information provided by the Structural Pest Control Board in California, visit: http://www.cdpr.ca.gov/docs/dept/factshts/inspections.pdf
Septic and Well Inspection and Test
If the subject property is located outside of the city limits and relies on a septic system and water well, it is important to have the septic system inspected and certified, if it has not been done recently.
Due to the drought and water issues experienced in our county, it is also extremely important to have the well system inspected and tested for the volume of water flow (gallons/minute) and water contaminants.

While a well test can set you back around $650, it pales into comparison to the cost of re-drilling or installing a new well!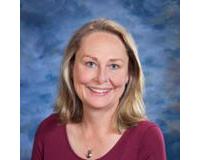 Author:
Dorian Kisch
Phone:
805-712-4436
Dated:
November 28th 2016
Views:
98
About Dorian: I've always known that I wanted to use my business acumen, experience and abilities to help famili...